In the March 27th HBR.org article, Lessons From Italy's Response To Coronavirus, co-authors, Gary Pisano, Raffaella Sadun and Michele Zanini examine Italy's ineffective response to COVID-19 and the subsequent failure of other countries' leaders to avoid them. They describe how the need for quick action and massive mobilization contributed to an ineffective decision-making process and call for a different approach, one that:
Is systemic

Prioritizes learning

Quickly scales successful experiments and shuts down ineffective ones.
Such lessons reinforce the critical importance of leadership in times of crisis, specifically, leaders who embody the mindset and skillset to create solutions by effectively identifying and collaborating with others, continuously and systemically assessing progress, learning from mistakes, and pivoting quickly to generate new ideas. The Health Ecosystem Leadership Model (HELM) outlined in From Competition to Collaboration, co-authored with Tracy Duberman CEO of The Leadership Development Group, outlines four core leadership capabilities that directly align with the call to action to combat this pandemic:
ENVISION THE FUTURE
Pisano et al. state that a crisis "causes leaders to rely on their gut feeling or the opinions of their inner circle." As a result, "they fail to take the time to discover, organize, and absorb the partial knowledge . . . across different pockets of expertise." Leaders with an ecosystem mindset avoid this problem by:
Generating "what-if" ideas, seeking ideas beyond their own experience
Actively listening and acknowledging other perspectives and iterating and integrating ideas into a vision of a potential solution
Examining their assumptions and continuously evolving their vision
ALIGN STAKEHOLDERS
The HBR article also advocates for solutions to be "orchestrated as a coherent system of actions taken simultaneously." Effective health ecosystem leaders work toward this solution by:
Actively seeking connections with stakeholders identified in their vision
Taking concrete steps to enable the group to come together and build trust
Demonstrating respect for diverse expertise and perspectives and encouraging dialogue by asking questions and actively listening so each stakeholder shares expertise and ideas.
MANAGE BOUNDARIES AND OBSTACLES
Formulating and initiating ecosystem solutions surfaces natural tensions between the parties. The HBR article, for example, recommends that "documenting the spread and effect of the virus should be standardized as possible." Standardization, however, raises the challenging and potentially divisive questions of what data, who will collect it, see it, and interpret it, and how will the process be financed. These issues require leaders to:
Support constructive conflict by keeping an open mind, disagreeing respectively and seeking common ground.
Focus on opportunity by listening to objections, acknowledging concerns, and staying focused on the vision
Resolve tension by working to generate options that meet the interests of the group and achieve the common goals
ACT AND LEARN
The HBR authors see learning as critical at a time of heightened uncertainty stating ". . . it is essential to consider different policies as 'experiments' . . . rather than personal or political battles." This requires leaders to:
Define plans including clear tactical steps and key performance indicators
Take reasonable steps despite uncertainty
Identify what is working and what is not to adapt plans and advance the vision
Faced with a high stakes challenge like COVID-19, leaders may find it especially challenging to take the time required to work with others, gather diverse inputs, learn from mistakes, and continuously adapt solutions. However, HELM leaders understand that going "slow" to go fast is vital. As Abraham Lincoln said, "Give me six hours to chop down a tree and I will spend the first four sharpening the axe."
Leaders who take the time to "sharpen the axe" by consistently demonstrating HELM capabilities are key to resolving today's global pandemic and these leaders will be better equipped to support the health of our communities in the future.
For more information on the Health Ecosystem Leadership Model check out TLD Groups resources here
---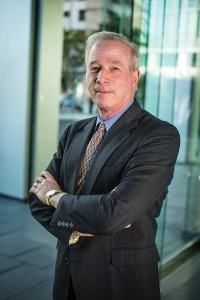 Robert Sachs, Ph. D.
Bob works with organizations to enhance and integrate critical leadership talent strategies and systems and to assist then in developing their learning strategies and governance. He also provides coaching to executives. He currently serves as advisory board chair for The Leadership Development (TLD) Group. He also sits on the board of We Care Services for Children. We Care provides mental health and developmental services to children in the San Francisco Bay area.
Bob spent 19 years at Kaiser Permanente (KP), most recently as vice president of national learning and development. Prior to joining KP, Bob was vice president and managing director of the Hay Group, an international consultancy focused on human resources and talent development. He held national practice leadership and general management roles during his career with Hay. Bob received his BS in psychology from Union College (New York), his MEd in counseling from the University of Hartford, and his PhD in counseling psychology from the University of Pennsylvania.