While physicians in some parts of the country are now facing the pandemic head-on, many have started to process what has probably been the most challenging period of their professional careers. Most are still scared, and some are just starting to grieve and feel the emotions of the past months. These emotions can include the struggle with professional identity. Some of us struggled with feeling incompetence; "What did I do? or "How come I couldn't help more?". Some of us couldn't work due to our age or a medical condition that we were forced to disclose.
During this period of disillusionment, we're trying to figure out how to right the ship with ongoing worries about many things, including the economy, educational needs, and, what the fall and winter are going to look like1. Understanding typical physician characteristics can help guide your teams through the storm.
Why is this pandemic particularly hard for physicians?
Unlike a natural disaster or other traumatic events, where physicians are called upon to provide medical care to others, they are now experiencing fear for their personal and family safety and health, and fear of the unknown. Fear of the unknown is horrifically difficult for physicians - who have been trained to rely on science, data, protocols and guidelines – the fear of not knowing, or being able to predict outcomes, can be extremely anxiety provoking.
We've heard repeatedly that many physicians experience extreme feelings of guilt. They feel helpless - "I'm not doing enough" or "I should pick up more shifts." Medicine is a helping profession and helplessness is in direct conflict with physicians' core values. Physicians are, by nature, self-reliant and resilient. Having to ask for help does not come easily for many.
Most physicians are accustomed to working in teams and experiencing a sense of community. During this crisis, the community has dramatically changed. Physicians can't be physically connected to their colleagues or their patients – the sense of isolation may lead to disengagement and depersonalization, risk factors for physician burnout2.
Finally, the loss of control and autonomy may pose the greatest challenge for physicians during this catastrophe. Never, in the history of medicine, has a worldwide population of physicians collectively lost so much of their ability to exercise their judgment in terms of how to spend their time, attention, and resources.
What CAN you do to help yourself or your team maintain a sense of stability?
We would all like to be able to predict when the pandemic is going to be over. But we can't. So rather than trying to guess or worry or get angry or frustrated, focus on the here and now. What's important to you right now? How would you like to feel at the end of the day? Remember, physicians like to be in control, and when we feel out of control, we're more likely to make medical errors and demonstrate unprofessional behavior. Help your team regain control by reflecting on the last months and envisioning what's possible going forward:
What have you learned about yourself during this pandemic?
What innovative practice have you been able to implement in your clinical, educational, research-related and/or administrative role(s)?
Which one of these innovative practices are you most excited about continuing, and what do you need to optimize the work?

What CAN you do to help yourself or your team maintain a sense of well-being?
As you and your team begin to establish the new normal, keep in mind the following:
Continue to take care of yourself. Provide the essentials – food, drink, rest and recovery. Share this practice with those you care about. Keep in mind that in your professional world, you are often seen as a role model. Model the well-being behavior you'd like others to demonstrate.
Continue to follow assessment and treatment protocols. We've learned so much in the last months about what works, and what doesn't. Keep yourself and your team as safe as you possibly can.
Community, community, community. How did you feel during the acute phase of the pandemic, when you were working with colleagues as a team? You felt connected. You had a shared purpose. This period of heroism felt good because you had a sense of community. Find ways to stay connected and remind your physicians that they are valued, and their work is meaningful. When physicians feel like they have a purpose and their work has meaning, they are less likely to experience burnout and more likely to thrive3. The history of pandemics tells us that most of us will come out of this resilient, yet it's important to acknowledge that physicians are human beings too, and we all need each other.

References:
Zunin & Myers as cited in DeWolfe, D. J., 2000. Training manual for mental health and human service workers in major disasters (2nd ed., HHS Publication No. ADM 90-538). Rockville, MD: U.S. Department of Health and Human Services, Substance Abuse and Mental Health Services Administration, Center for Mental Health Services.
For more TLD Group resources for navigating the challenging waters created by the COVID-19 pandemic visit the
---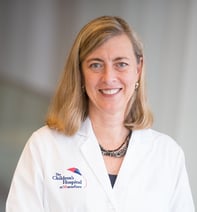 Elaine E. Schulte, MD, MPH, FAAP, BCC

@drelaineschulte

@MontefiorePeds
Elaine E. Schulte, MD, MPH, FAAP, BCC, is Vice Chair of Academic Affairs and Faculty Development at The Children's Hospital at Montefiore in the Bronx. She is Professor of Pediatrics at Albert Einstein School of Medicine. Additionally, she is a board-certified executive coach and holds a certificate in executive coaching from Case Western Reserve University's Weatherhead School of Management. She is the co-founder of the Cleveland Clinic Center for Excellence in Coaching and Mentoring, the longest standing peer-based physician coaching program in the country. Dr. Schulte serves as senior advisor and faculty for both the American Academy of Pediatrics and the Academic Pediatric Association.