We are fortunate to have an advisory board, comprised of multi-sector industry leaders from a variety of disciplines, to guide our strategy and growth. We have created the "Meet the Advisory Board" series as a way to introduce you to these talented leaders and learn about their perspectives on leadership and cross-sector collaboration.


In this inaugural interview meet Advisory Board Chair Bob Sachs, PhD. Bob has a passion for leadership development and offers timely advice for today's leaders.
---
Interview with TLD Group Advisory Board Chair- Bob Sachs
Why did you choose to join TLD Group's Advisory Board?

I joined the Advisory Board because it is important to me to engage with interesting and important challenges and to work with people I like. The Advisory Board checks both of those boxes. TLD Group develops leaders capable of making decisions and taking actions that will drive organizational success and, more importantly, will improve the health of our communities. Nothing could be more important, especially in these times. Each individual at TLD Group is an active learner and great collaborator and the entire team is committed to helping leaders and their organizations realize their potential. I thoroughly enjoy working and learning with them.

What is the biggest leadership challenge facing leaders today?

The list of challenges to be met and opportunities to be captured is large whether you focus on the health ecosystem or broaden to organizations in multiple industry sectors. Creating innovative solutions for these challenges and opportunities requires leaders to tune into the opinions, concerns and ideas of the many diverse internal and external stakeholders and then leverage and integrate those ideas into solutions that serve the interests of those key stakeholders. While this leadership challenge may seem easy, case after case shows that organizational culture, measurement and reward systems, and unintentional biases impact all people, and make it difficult for leaders to demonstrate the required mindset and skillset.

What advice do you have for leaders looking to develop themselves to make an impact on the health care industry?

Given the leadership challenge I outlined, my advice is to further develop the critical mindset and skillset. This requires a clear intention and an awareness of what needs to be developed. Because the skills are fairly intuitive, many leaders believe they know what needs to be done and feel pretty good about their effectiveness. My experience has been that we all tend to overestimate our own capability. How many people believe they are just average drivers? So, the starting point is for leaders to get some direct feedback on their actual behavior when interacting with diverse stakeholders. Use this information to identify the leadership behaviors you want to develop and then create a clear, structured plan that helps you focus on what you want to do, when you want to do it and what success will look like. Be sure to build ongoing feedback into the plan. TLD Group has created an assessment tool and a development guide that should be helpful putting all this together.

What is your leadership motto? Why?

Inquiry before advocacy because first seeking to understand is the best way to meet leadership challenges.

How do you enjoy spending your time out of work?

I love music, especially jazz and blues, like Keb'Mo and Eric Bibb. Enjoying good food and wine with my wife and friends is high on the list. Fortunately, I also like to exercise, which is especially important to balance out the food and wine. Traveling to other countries and experiencing the food, the wine, the art and understanding the history was a big part of my life pre COVID. I hope travel outside the US will begin by early 2022.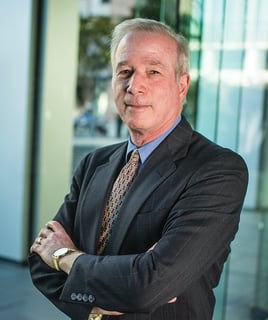 Bob Sachs, PhD
Bob works with organizations to enhance and integrate critical leadership talent strategies and systems and to assist then in developing their learning strategies and governance. He also provides coaching to executives. He currently serves as advisory board chair for The Leadership Development (TLD) Group. He also sits on the board of We Care Services for Children. We Care provides mental health and developmental services to children in the San Francisco Bay area.
Bob spent 19 years at Kaiser Permanente (KP), most recently as vice president of national learning and development. Prior to joining KP, Bob was vice president and managing director of the Hay Group, an international consultancy focused on human resources and talent development. He held national practice leadership and general management roles during his career with Hay. Bob received his BS in psychology from Union College (New York), his MEd in counseling from the University of Hartford, and his PhD in counseling psychology from the University of Pennsylvania.