We are fortunate to have an advisory board, comprised of multi-sector industry leaders from a variety of disciplines, to guide our strategy and growth. We have created the "Meet the Advisory Board" series as a way to introduce you to these talented leaders and learn about their perspectives on leadership and cross-sector collaboration.


In this interview meet Advisory Board member Kent Bottles, MD. Kent is our resident futurist and a thought-leader in healthcare policy and payment reform. At TLD Group we turn to him often for his perspective on health industry transformation and change.
---
Interview with TLD Group Advisory Board Member- Kent Bottles
Why did you choose to join TLD Group's Advisory Board?

I am supportive of TLD Group because it adds so much to my own professional life. Being able to learn from the other board members has been important for me to keep up to date with our rapidly changing world.

What is the biggest leadership challenge facing leaders today?

Trying to gauge the speed with which the inevitable transformation of healthcare by Artificial Intelligence (AI) will take place. We often underestimate the impact of new technologies but overestimate how quickly they will take hold. I also think it important for leaders to be nimble and adaptable in a time of so much change.

What advice do you have for leaders looking to develop themselves to make an impact on the health care industry?

Look to what has happened in other industries and try to see how they apply to healthcare. I have always been impressed and depressed by how insular and isolated healthcare is from the "real world."

What is your leadership motto? Why?

Everything will change and how you react to the change is really only up to you. As I have matured, I have slowly realized that the world is random and that I cannot control what happens to me, my family, my organization, and my colleagues. I have also realized that we humans try desperately to make sense of our world and we are constantly making up stories to tell ourselves and others why the world is the way it is, why these things around us are happening. These stories rarely reflect the real causes of the changes impacting us and the ones we love. The Stoics and Spinoza seem to have the best way to deal with this disturbing reality. Accept that whatever happens it is for the best and deal with it because suffering is not caused by what happens to us but by our own individual interpretation of what just happened to us. We rarely truly understand the world, but by the scientific method, we can gain a better and better understanding of this world which is all there is, and get closer and closer to Spinoza's God which is really just nature and the world.

How do you enjoy spending your time out of work?

Gardening, walking, thinking, cooking, and daydreaming.
Recommended Content
---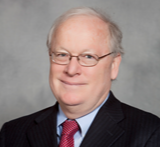 Dr. Kent Bottles, MD
Developing strategies and tactics to successfully engage physicians in quality, leadership, payment reform, and change management has been the focus of Dr. Bottles' work for over 35 years. He has extensive expertise in federal, state, and local healthcare delivery system reform. Dr. Bottles currently teaches health care policy and payment reform to graduate students pursuing their Master of Science in Health Policy, Applied Health Economics and Outcomes Research, Public Health, and Healthcare Quality and Safety at The Thomas Jefferson School of Population Health in Philadelphia. Dr. Bottles delivers 50 keynotes a year on topics ranging from: Digital Medicine, The Science of Positive Psychology, Social Media, Change Management, Leadership for Chaotic Times, Big Data vs. Tiny Data, The Doctor/Patient Relationship for the 21st Century, and Activation and Engagement of the e-Patient.
Dr. Bottles has held a number of physician executive positions over the course of his career, including Tenured Professor at the University of Iowa and Michigan State University College of Human Medicine, Assistant Dean for Grand Rapids at MSU, Chief Medical Officer of the Iowa Health Science, President and CEO of the Institute for Clinical Systems Improvement in Minneapolis, President and CEO of the Grand Rapids Medical Education and Research Center in Michigan, Chief Knowledge Officer and President of the Genomics Repository for a bio-tech startup, and Chief Medical Officer for a medical communications startup.