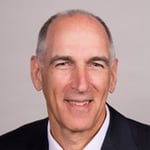 Andrew Baskin, MD, is Aetna's Vice President, National Medical Director for Quality and Clinical Policy and served as the Interim Chief Medical Officer (in 2014). He works on initiatives to measure and improve quality of care, the provision of evidence based care, quality measurement implementation and public reporting, health plan accreditation, and the establishment of performance based networks. Additionally, Andy partners with others to help establish programs which create incentives for more effective and efficient care, influence and assure compliance with healthcare reform regulations, develop products to improve affordability and quality of care, and promote payment reform.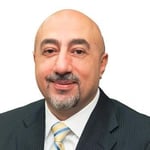 Mohamed Diab, MD, Vice President of Provider Transformation leads population health management at Aetna. His focus is on providers as they transform their care delivery to achieve the "Triple Aim" by improving quality of care and reducing unnecessary cost. Mohamed has more than 25 years of experience as a provider as well as an executive in the payer and consulting industries. He has a background in medical management, pharmacy benefit management, clinical informatics and cost management programs.
Key take-aways:
There is a limit to what each sector of the health ecosystem can do on its own. Collaboration is a good business strategy that can lead to greater impact and better outcomes.

Choosing the right partner for collaboration is the key to success. The partners need to align on a common goal, shared incentives, and shared accountability.

For collaboration to truly work, each organization needs to communicate the combined impact to ensure its success.
TLD Group: What role does Aetna play in improving the health of the populations it serves?
Baskin: As an organization, Aetna has taken a more expansive view of our role, from that of a health insurer, which is the more traditional role of paying claims or managing actuarial risk, to that of a health plan. This broader view encompasses more services such as care management, stronger provider collaborations, and advanced analytics to ultimately being a health company that improves the well-being of our members. We are beginning to focus more on the social issues that influence health. For example, instead of simply insisting that a patient adhere to his or her medication, we may ask why they are having difficulty doing so. Perhaps they can't afford their medications or don't have transportation to the pharmacy. By uncovering the underlying issues that may interfere with health, we can connect with our members to provide resources to address the broader issues so they have a better opportunity to improve their health.
TLD Group: How would you describe Aetna's health ecosystem?
Baskin: The way I see it, all of the players in the health ecosystem share the goal of improving health outcomes and making health more affordable. If all players can learn to work in concert, we can have a greater impact. There is a limit to what each of us can do on our own. Working collaboratively can lead to better outcomes. It's a tough thing to do, because the health ecosystem players are accustomed to working in their own separate silos. I'm proud to say that, in recent years Aetna has seen an intensification of our collaboration with healthcare providers, which would have been unheard of in the industry when I first started at Aetna 19 years ago. We know that collaborating with healthcare providers has greater potential to impact the health of our members through improved efficiency and quality of care.
TLD Group: Can you provide an example of a collaborative effort between Aetna and another player in the health ecosystem?
Baskin: Collaboration is a good business strategy. Aetna is a national insurer, but we don't have membership equally distributed throughout the country. We don't necessarily have the same penetration in the insurance market in every state. For example, we had a lot of business in the D.C. area, but had less membership in northern Virginia. Our growth in that area was slow because we were competing against a very large local insurance company who had the lion's share of the market. That local insurer is a well-known, well-established, dominant payer in that area. One strategy would have been to lower our prices to try to attract business away from the top player, but that has been a failing strategy many times over the years. The better strategy was to find a local partner. Inova Health System was a trusted provider in the community with a large market share, and was interested in moving into the insurance business. However, there's a lot to becoming a health insurer, and they knew they didn't have the expertise to do it on their own. To that end, they sought a joint venture (JV) partner, Aetna was a great fit, and Innovation Health was born. Our respective organizations are 50% owners, so it is a true equal partnership whereby both organizations share in the profit or risk of the joint venture. That's a very convincing collaborative strategy. To date, we have five joint ventures similar to this example.
TLD Group: What is your approach to developing joint venture partnerships?
Diab: We rarely jump right into a JV relationship, because it is the utmost form of partnership. We often start working with the health system in an ACO-attribution model. Many health systems these days want to do an ACO, but we are very selective about who we chose to partner with to ensure success. To select potential partners, my team conducts a comprehensive assessment of the health system. We spend several days learning about their capabilities in terms of a clinically-integrated network, control over their physician network, population health technology, care management infrastructure, etc. We have a playbook of national best-practices that we developed by working with health systems around the country. Through our assessment, we can identify where a potential partner stands in relation to the national best-practices to determine their potential to succeed as a population health organization, to grow membership, become more efficient, and enhance their services and care delivery. If we deem that the system has low potential, we will walk away. If we believe that they have the right culture, mindset, and mission, we will further the dialogue toward a JV.
Baskin: There are circumstances where we may decide that a JV would make more sense than an ACO relationship. In the case of Innovation Health, the joint partnership was mutually beneficial for both of our organizations' strategic direction. The collaboration was both a growth strategy and an opportunity to impact the health of a greater number of people. For Aetna, this partnership gave us a competitive advantage in the northern Virginia market. For Inova Health, partnering with Aetna provided access to more clinical information, stronger analytics, and more robust care management models. By combining our respective organizations' unique capabilities, we had a greater capacity to improve the quality of care as well as the patient experience and outcomes. An important point to note is that each joint venture is unique. If you've seen one JV, you've seen one JV. Each JV is a unique combination of the capabilities of the respective partners, leading to a very different JV than the one before it. There are certainly some common themes, but the actual implementation is unique to each JV and its environment.
TLD Group: Can you share with us a success story on aligning on a common purpose between sectors?
Diab: Banner Health started with us as an ACO relationship that resulted in positive outcomes for our members, Aetna, and Banner Health. Banner Health was able to meet quality criteria, the targets set for the total medical cost, and the ability to manage the risk upside and downside. With the ACO product, we were able to reduce avoidable admission by 24% and avoidable ED visits by 12%, take waste out of the system, and enhance the quality of the results and member satisfaction. Because we saw signs of early success, we entered into discussions to move toward a JV partnership. We ultimately went to market with a new insurance company called Banner-Aetna. This is a true partnership in which we share the total premium dollars 50/50.
TLD Group: How do you align on capabilities when partnering with another sector?
Diab: Our process is to look at the capabilities of each organization and collectively decide which services will be provided by each organization. When you bring two large organizations together around a common mission, it takes a lot of time to truly grasp the concept and understand what each organization is going to bring to the table. It's an arduous process where every area of the organization is involved in the discussion – finance, compliance, regulatory, legal, pharmacy, medical management, etc. It can take at least 1 ½ years of detailed negotiations and capability comparisons to determine what the infrastructure will look like. As an illustrative example, we discovered that Banner had a robust specialty pharmacy capability. As a major cost driver, we decided it made more sense to delegate specialty pharmacy to Banner because it's part of the clinically integrated network, and Aetna would complement it with wrap-around services around local capabilities.
TLD Group: In a broad sense, how do you gain buy-in from internal stakeholders for collaborative joint venture initiatives?
Baskin: When it comes to getting internal stakeholders on-board with JVs, senior leadership from both organizations has definitely had to put forth a culture change campaign. For the last several years, we have had constant and consistent messaging from the top-down about why collaboration is necessary to be successful in the future. Top leaders need to exemplify the culture they are trying to put forth by engaging front-line workers, letting them know they are meaningful contributors and communicating their impact on the success of the collaborative. Physician leadership training is particularly important with physicians in both organizations, who often are accustomed to working independently, and not necessarily as part of a larger system and collaborative relationship.
TLD Group: What is required to make collaboration between two parties successful?
Baskin: The leaders of healthcare that are in charge of these efforts have to enter the conversation with an openness to try something new, and willingness to utilize the experience of the people sitting around the table. If you value diversity of viewpoints – which at Aetna, we value highly – the conversations come naturally in these new situations. The ability to accept diverse backgrounds, experiences, knowledge, and perspectives is pivotal. You have to go into these conversations with the recognition that the people you're working with bring as much to the table as you do, and listen to their unique input.